From traditional preserved foods
to delicacies full of umami
Himono

(Dried Fish)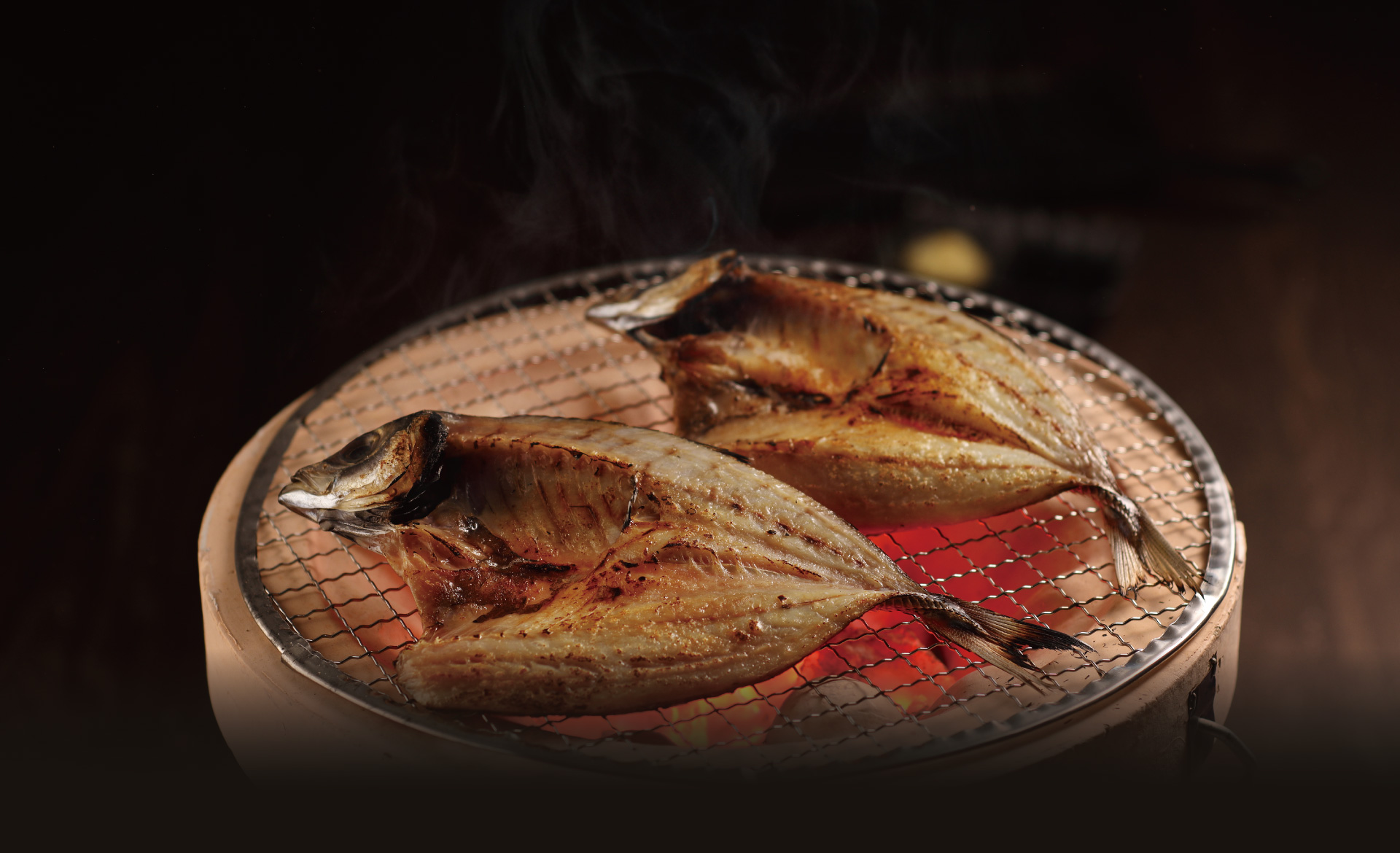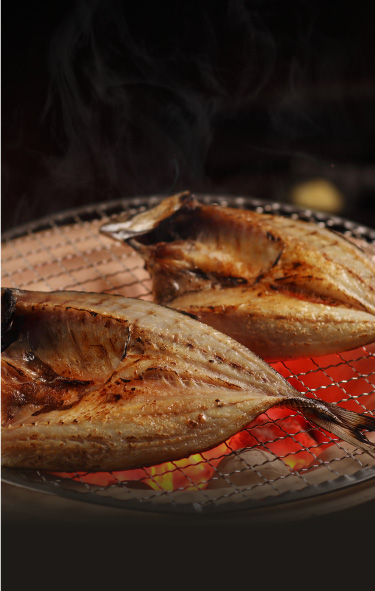 Himono (gutted fish which is brined and dried) is Japan's traditional preserved food. When freezing and chilling technology did not exist, himono allowed seafood to be delivered to inland regions. Nowadays, it is considered more as a delicacy. By removing excess moisture, the fish meat becomes tougher and its umami increases. People love himono not only as a side dish for cooked rice, but also as Japanese-style tapas for drinks such as sake, shochu, and beer. Himono used to be high in sodium content, but recent advancements in processing technology have made it possible to produce excellently tasting himono that is low in sodium. Salted at a healthier level, himono can now be enjoyed for the fish's natural flavor.

The Himono culture of the San-in region, cultivated from abundant fishing grounds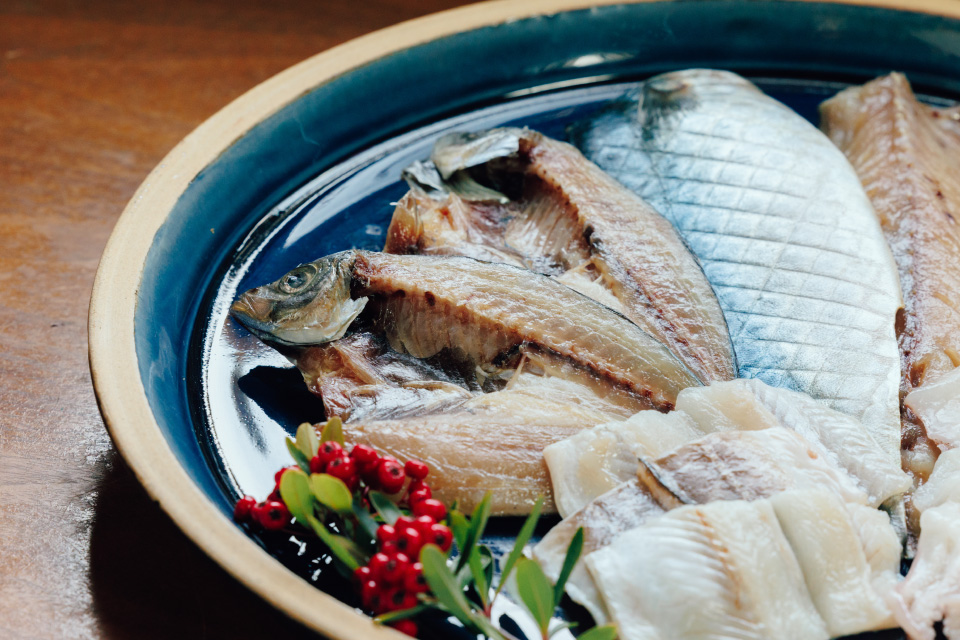 Warm and cold currents meet off the coast of the San-in region (in northwestern Japan) which makes the area rich with plankton, a source of food for fish. The fish brought to ports in Shimane Prefecture are rich with fat and have a high national reputation. Himono (dried fish) made of horse mackerel, mackerel, flounder, and sword-tip squid are abundantly produced, and are loved for many dining occasions. Himono made of blackthroat seaperch and conger eel are popular as gifts.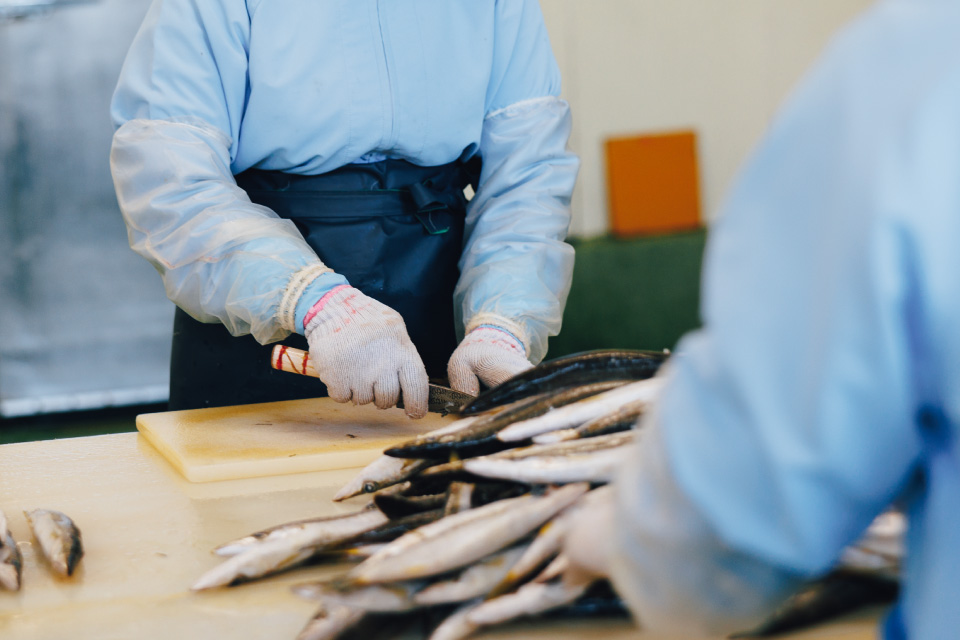 Watanabe Marine Products LLC produces himono using highly fresh sashimi-grade seafood purchased during the morning auction at local fish markets. Our cold-air dried himono has no fishy smell, and retains a superb concentration of umami. Just lightly grill to enjoy the moist fish meat—its soft and fluffy texture is proof of its freshness. Seasoned only with salt derived from deep ocean water, no amino acids or colorings are added. Enjoy the natural tastiness of our harvest from the Sea of Japan.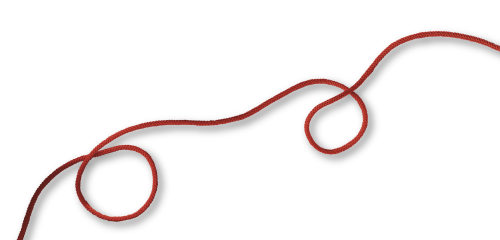 Meal Arrangements
Dried Horse Mackerel
Acqua Pazza

Using dried fish in acqua pazza provides umami and saltiness so no additional seasonings are required. Simply panfry the dried horse mackerel with olive oil and garlic for extra flavor, and simmer in white wine along with your favorite vegetables. It's a quick and tasty dish.

Fruit Canapé
with Salt-Grilled Mackerel

Mix fruits with cream cheese and spread over a sliced baguette, then top with the salt-grilled mackerel. The fruit can be persimmon, fig, or anything you like. The fatty mackerel meat complements the sweetness and acidity of the fruit, creating the perfect appetizer.

Conger Eel Rice Bowl

Create a sauce by boiling sugar, sake, and soy sauce together until thickened, then coat the lightly grilled conger eel with the sauce. Serve over warm rice. Conger eels are less fatty than freshwater eels, and their meat is light and soft, providing a simple yet refined taste. You can also enjoy it plain without sauce.